No-Checkout-Lines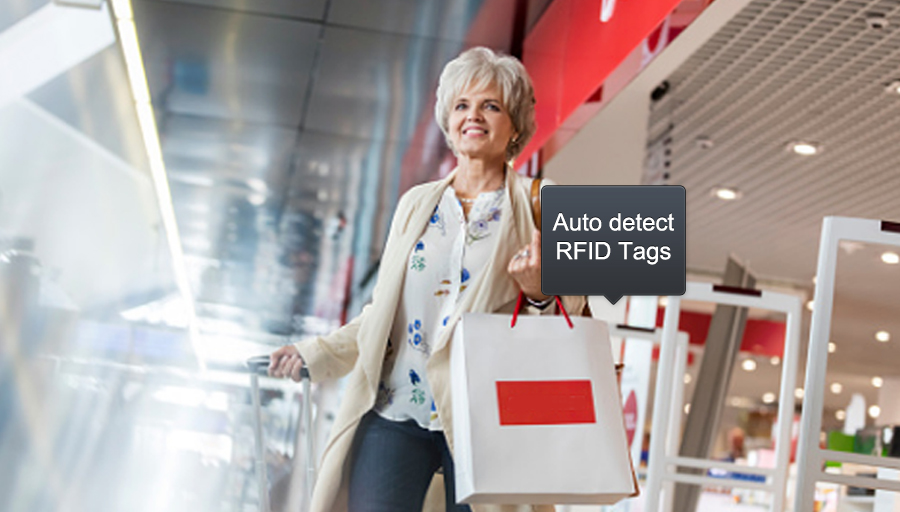 Self Checkout portal. Grab and walk through the portal and pay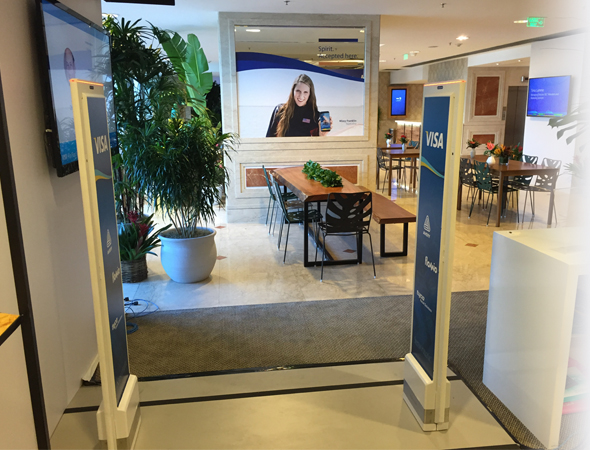 Self-checkout portal uses a Sensormatic pedestal adapted to auto detect RFD tags.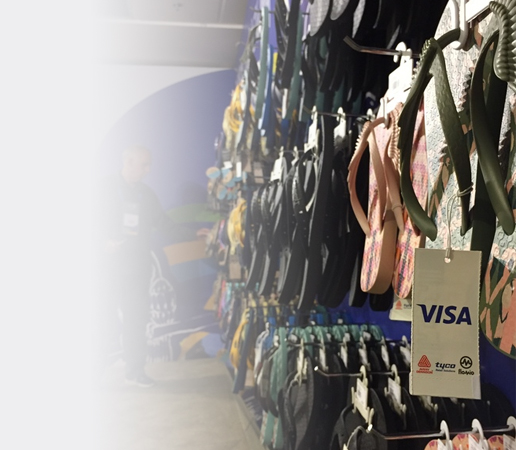 RFID at item level for product tracking. Tags are detected automatically by the checkout portal.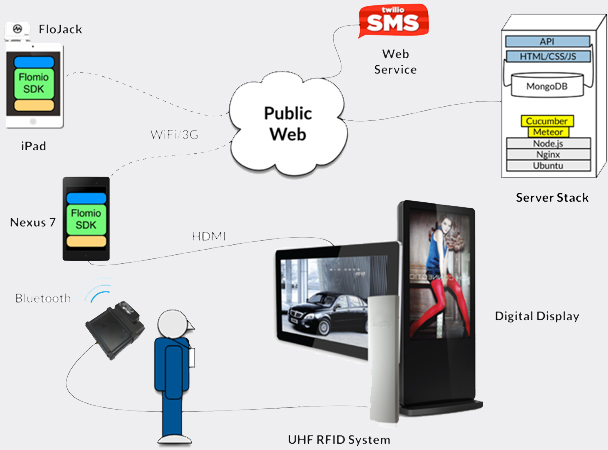 TrackPak Cloud Backend
System layout and server architecture for easy integration with enterprise services.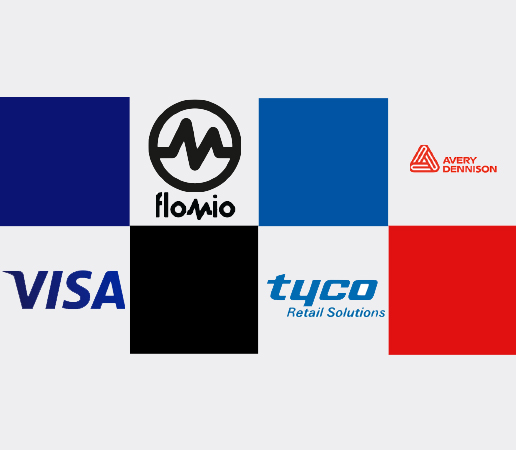 The Self Checkout Portal was built by Flomio in collaboration with Visa, Tyco Retail Solutions (Sensormatic) and Avery Dennison.