Item level point of sale. It makes shopping so easy!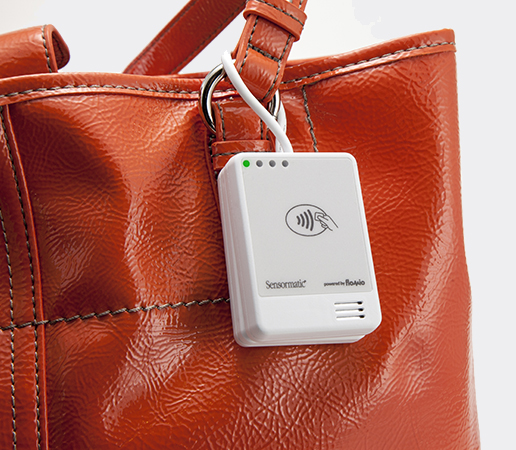 A light weight terminal that connects wirelessly to the payment network to securely process transactions and unlock from products for consumers to take.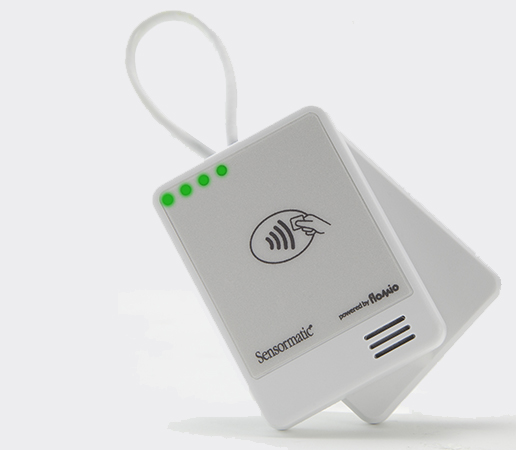 EASyPOS is regularly armed (using magnetic coupling). Device disarms when payment is accepted.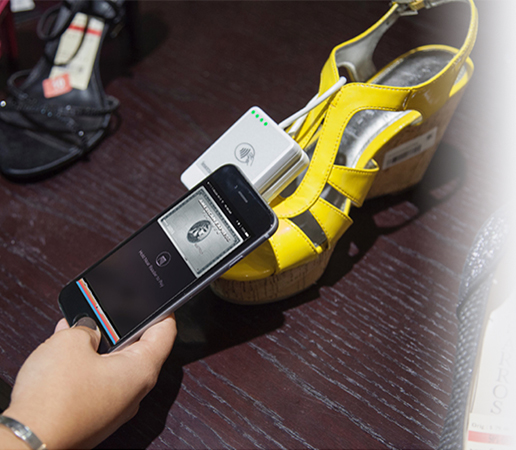 Accepts contactless credit card and mobile payments. If disarmed without paying, an alarm will sound.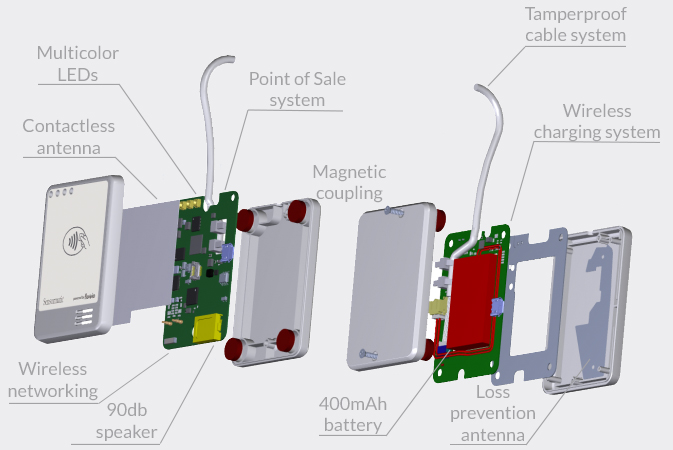 Specifications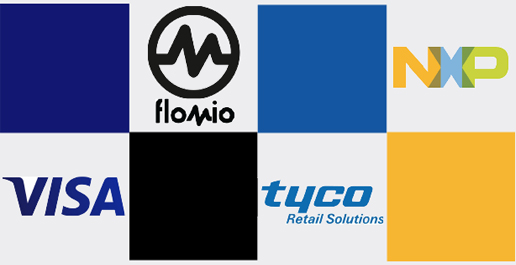 The EASyPOS was built by Flomio in collaboration with Visa, Tyco Retail Solutions (Sensormatic) and NXP Semiconductors.
How do I use it?
Three easy steps: 1) Tap to Pay. 2) Detach. 3) Walk away