NFC stands for Near Field Communication. It's a medium of communication that allows devices to talk to each other through touch.
Let's take one of our Flomio Zapps. When an NFC phone comes close enough, a chip inside sends it a stored message. This little message tells your phone to do something.  It's like magic, except it's not. It's the future.
Zapps can be programmed to trigger your phone to do incredible things. You can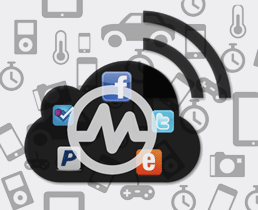 launch your favorite apps, play music or launch videos. You can even program Zapps to give friends directions, schedule dinnertime, call mom, or catch up on reading.
When you leave the house, you can check the weather and put your phone into drive mode. In a coffee shop, a Zapp can get you onto WiFi, check into Foursquare, post to Facebook, and Tweet about it, all at once, with just one touch.
And that's just the beginning.
NFC connections can also be made between two NFC phones. This allows you to touch people in a brand new way. You can immediately transfer digital content from your phone to your friend's phone, like photos, videos, or documents or portfolios.  People are using NFC to create new forms of entertainment and play and the marketing possibilities are endless.
Whatever you can dream of doing with your phone, you can trigger with NFC. NFC is a revolutionary and exciting way to automate the world as it's relevant to you. It's really about convenience and since an NFC action can only be triggered by touch, connections can only be made when you want to make them. It's all up to you.
The NFC ecosystem spans across many different use cases.  This is because of the technologies' ease of use and built-in authentication scheme.  Payments, access control, anti-counterfeiting, and secure log-on can all be done easily with the NFC touch experience.  The ecosystem is evolving through 3 basic phases:
Instrumented Spaces – NFC readers are placed in the spaces around us. People use NFC tags to authenticate themselves to get on mass transit, validate concert tickets, open their hotel room door, or pay for a groceries. Some of these readers are cloud connected, but most are not.
Instrumented People – NFC readers are built into people's phones.  Advertisers put NFC tags into posters, cool kids put them on their business cards, and luxury brands put them into their products.  Since phones are cloud connected and NFC tags are unique, each touch experience can be tailored to the person.  The notion of a web app with physical interactivity is common place.
NFC Ubiquity – NFC readers are everywhere… on people and in the spaces around them.  Using the NFC peer-to-peer mode, people can introduce themselves to their environment with a simple touch of their phone.   The world has become a website and NFC lets them "click" what's interesting.  Consumers wanting to remain anonymous can opt out in the same way they disable "cookies" in their browsers.
With more than 100MM phones with NFC capabilities and close to 1MM coming online every day, we are entering into Phase 2 of this (r)evolution.  As NFC coverage grows, the number of applications that will be enabled is mind boggling.  Physical interactions between people, merchants, and brands can now be measured and incentivizes put in place to deliver the seamless experience we've come to expect online.
NFC is a wireless conversation conducted between two pieces of closely-held electronics. It grew as a subset of the RFID standard.  But unlike RFID, which works over stones-throw distances, NFC links require devices and tags to be 'near.' This means a few centimeters, or close enough to 'tap.' NFC devices can also exchange messages, something RFID was not geared for.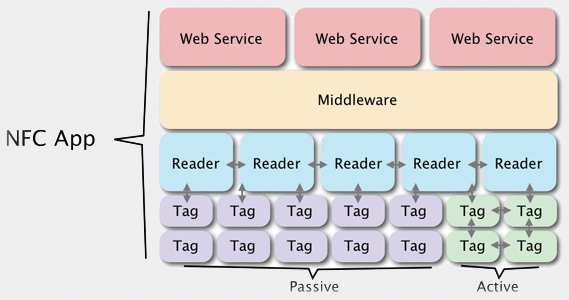 The biggest advantage provided by NFC over other technologies comes from its ability to exchange data instantaneously in relatively secure fashion. Devices need to touch for communication to happen and humans barely need to get involved. Compare this to processes such as Bluetooth pairing or WiFi configuration. NFC allows devices to figure out intent based on the most human of gestures, touch.
You may have already used NFC in your travel pass, door entry system or even your debit and credit cards. And now it's in phones – is yours NFC compatible? (check this list)