EASyPOS is an item level point of sale. A light weight terminal that connects wirelessly to the payment network to securely process transactions and unlock from products for consumers to take. EASyPOS is the first of its kind and though placing a POS on every item may seem impractical, it offers several advantages. For one, the device is able to monitor its location with a high degree of accuracy, guiding shoppers directly to the products they seek and consistently delivering positive purchase experiences. Also, inventory accuracy is all but guaranteed so omnichannel commerce and other popular retail trends are supported. Finally, EASyPOS has lights and sound alerts to enable smart filtering and encourage impulse buys.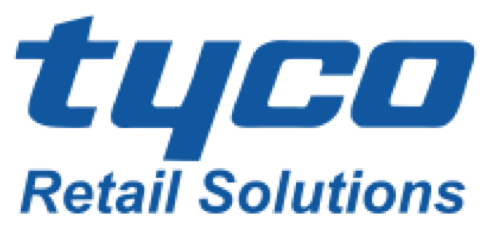 The EASyPOS was built in collaboration with Tyco Retail Solutions (Sensormatic). It operates at very low power while actively monitoring for payment engagements, remote notifications, tamper attacks, and location changes throughout the retail environment. Smaller than a deck of cards, the EASyPOS is a payments certifiable device that leverages the hardened security and miniaturization advances of NXP. It is split into two assemblies, the top hosting active components like the freakishly loud 90dB speaker and the bottom containing the wireless recharging power system.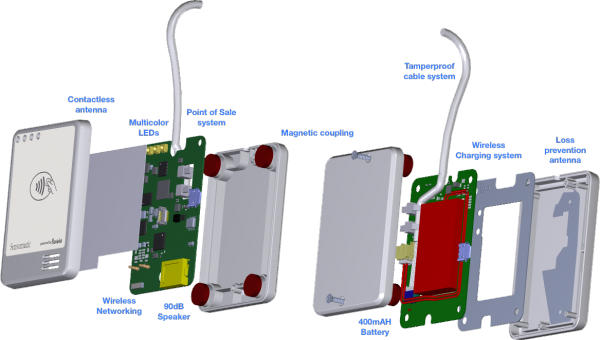 EASyPOS is an EMV L1/L2 pre-certified payment terminal developed to integrate with Tyco's extensive portfolio of loss prevention products. It supports A4WP wireless charging, motion detection, and BLE Mesh networking for flexible and robust deployment in retail environments. It requires a Host gateway device to communicate with payment processors like First Data and Authorize.net. This can be a smartphone, tablet, or personal computer that supports Bluetooth 4.2+.