So the iPhone7 can now read NFC tags natively.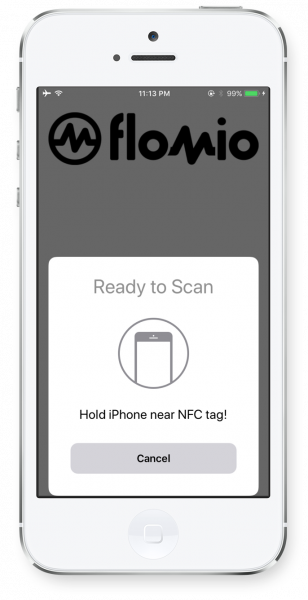 W00T! But how well is it performing? We sought to figure that out objectively and benchmark it against Flomio readers and some Android devices. This should help enterprises and developers make best decisions on how to deploy robust solutions effectively.
This is a benchmark test of the iPhone7 NFC reader mode performance against the Samsung S7 Edge and FloBLE Plus. The iPhone7 outputs only 1.5A/m in an inconsistent pattern (4 quick bursts for 2s, and then 1 burst every 2s). The FloBLE Plus and S7 Edge consistently output 2A/m twice a second (1 burst every half second).