I'd like to begin this post by thanking our KickStarter supporters and those who were able to get in on the first FloJack preorder. We've had some issues with quality control and our yield hasn't been quite where it should be, this was out of our control. Some of the FloJack boards arrived partially assembled and others had broken connections — we've been working day and night to make the necessary repairs to the hardware to get it all up to snuff. Some boards were beyond saving and those have been set aside. It's been a rough road, but we're trudging on.

For those of you with order numbers, I've made a rough breakdown of where your order stands in the queue. This list is designed to give you an idea and I ask that you excuse any possible errors as some orders may have received unique numbers.
1398 to 1406, 1500 to 1939, 2101 to 2338, 3496 to 4593:
If your FloJack preorder is somewhere in these ranges, it will be shipped following the satisfaction of the remaining KickStarter orders. We apologize for the delays all around, but it's important to realize that we're working around the clock to ensure the units we ship are of the highest quality. The Flomies would like to thank you for your continued patience.
With the help from The LAB Miami, we assembled over 100 FloJacks on Monday. Our fellow Lab Rats came out in support of our project and assisted us in getting closer to fulfilling the outstanding KickStarter orders.
The case woes mentioned in the last update have been sorted and we expect the remainder of our cases to arrive early next week.
Also, it's appropriate to introduce myself: I'm Jake and I'll be handling customer support, this blog and more things as Richard thinks of them. I also build and test a majority of our production FloJacks. It's a tough job but someone's got to do it.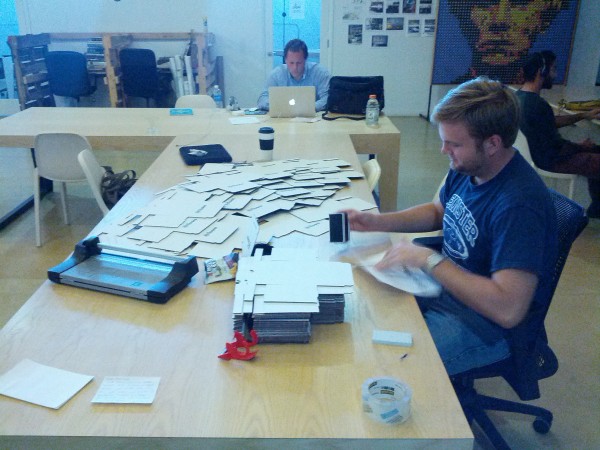 Expect more updates as things around here ramp up. I'm excited for the future and you should be too.