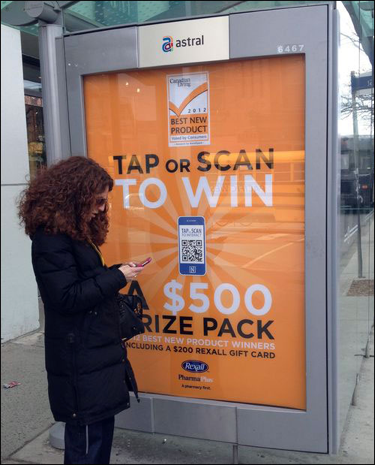 While walking through mall or a retail store people are bombarded with information as advertisers fight for customers' eyes.  Traditional posters provide visual promotion displaying phone numbers and/or web addresses, which the customer needs to remember or write down.  Because there is no analytics produced from the information displayed, and traceability is minimal, the response rates are very low.
On the other hand, the Enhanced Displays or Enriched Posters include methods to bridge the physical and digital world. Their goal is to provide a seamless user experience by converting the printed content into digital format, and from offline to mobile.
QR Code Enriched Posters
Embedding a QR code in a poster easily enhances the interaction. People can now scan the code and get the information directly to the mobile.
The QR code is a two-dimensional barcode that contains several types of information.
The QR code is easy to generate and print, and there are plenty of online QR generators websites.
An app is needed to scan and read the information of the QR code.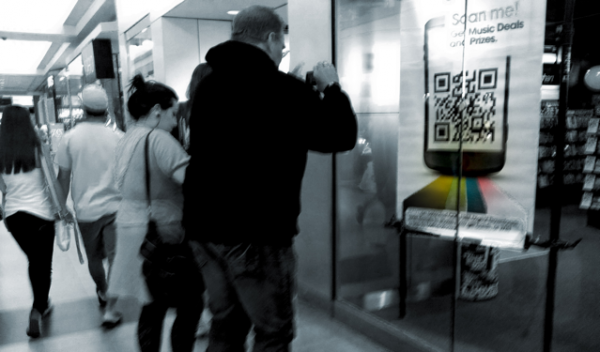 Smart-posters
The next generation of posters is called Smart Posters. A passive NFC tag is affixed inside the poster or in the frame or bezel. NFC enables the smartphone user to tap-to-get information from the poster.
Devices must be NFC-enabled supporting "Discovery Mode"
NFC reading is native on NFC-enabled Android devices, thus no extra app is needed.
Discovery Mode is not supported on iPhone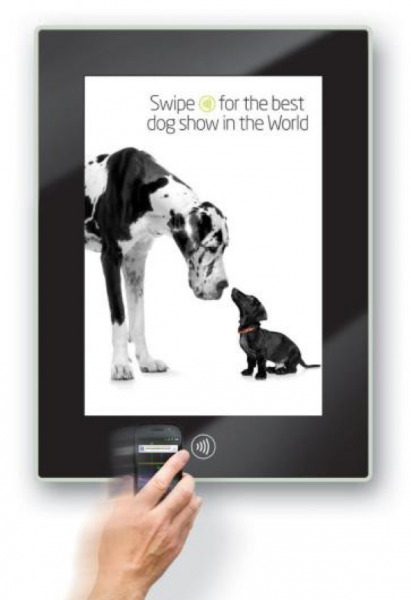 Data Exchanged
Multiple data formats can be transferred using QR or NFC posters. The only limitation is the size of data stored. Here are some examples the most common use:
URLs (Go to a web site)
Like a Facebook page
Go to Twitter
Go to Foursquare
Opt in for more information
Download an app
Download a coupon
Download a video
Tap to call (store your number)
Join your loyalty program and much more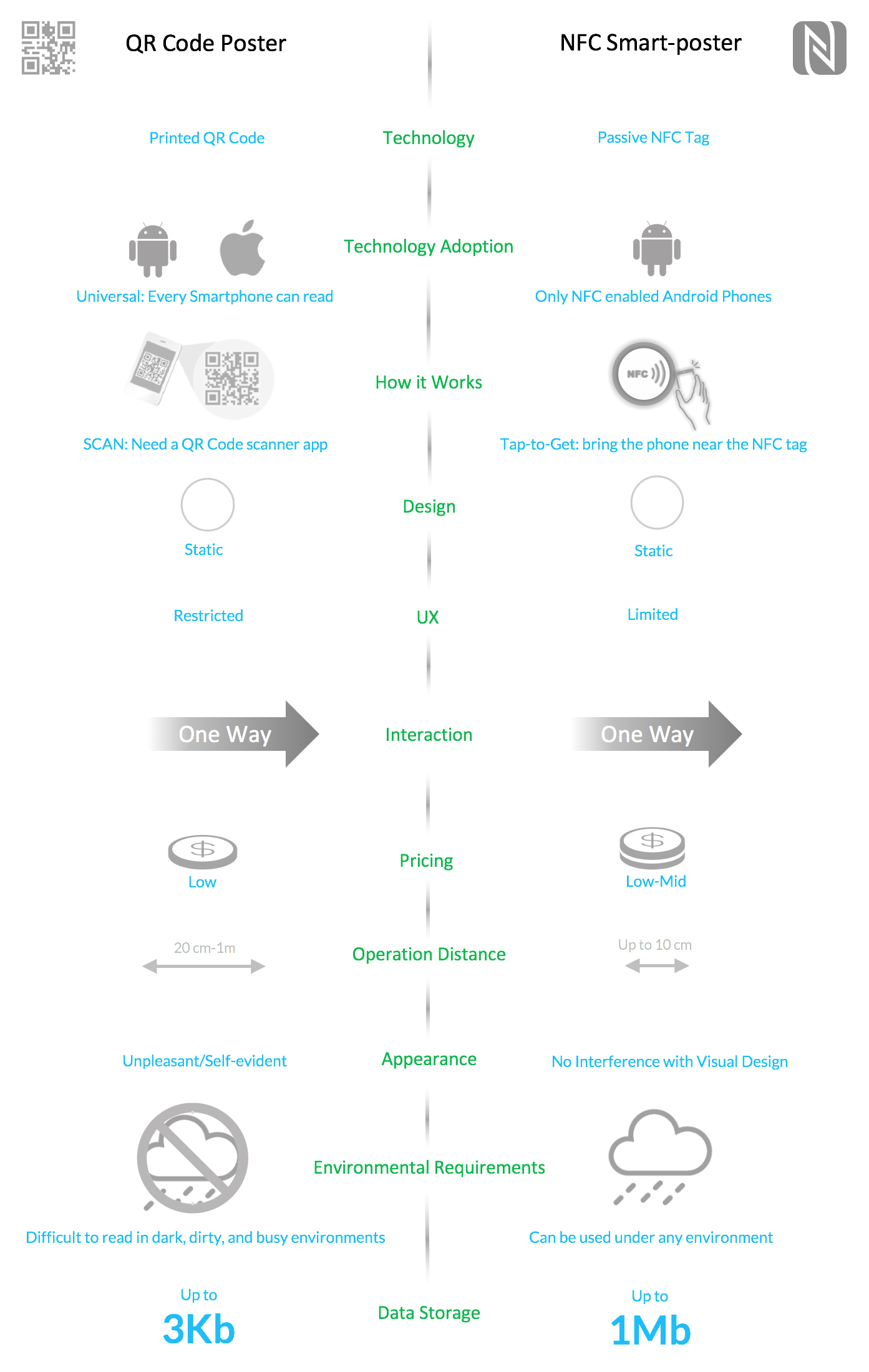 New displays have been improved upon to allow iPhones to interact, read more.
–Daniel Baudino