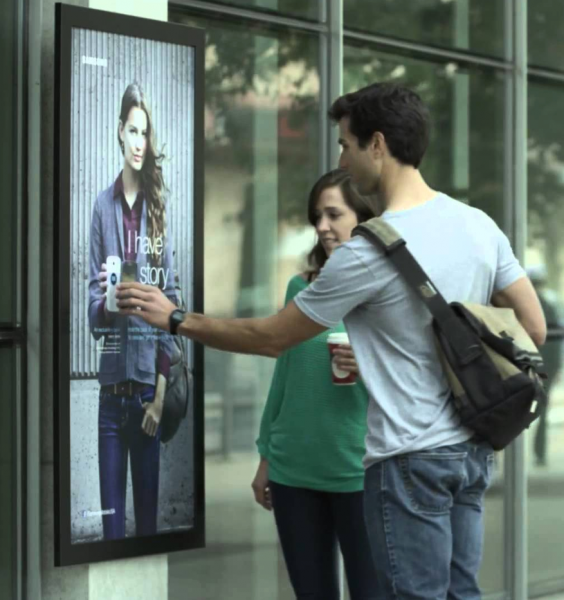 Smart-posters offer higher interaction versus their QR counterpart. With QR codes, the user has to launch an app, aim the camera to the QR code, scan or take a picture, and wait for the device to react. The light conditions, elements, age of the poster, etc. may interfere with the user interaction. With NFC, on the other hand, users simply tap on the poster to get the information ("Tap-to-Get") stored on the tag (URLs, coupons, etc.). The information is transferred to the phone instantly, thereby improving the user experience (UX).
Smart-posters requires the smartphone to support NFC Discovery Mode which is currently limited to Android and Windows Phone mobile devices. Devices that support NFC Discovery Mode have the capabilities to read tags (and hence can read Smart-posters). Unfortunately, NFC-enabled iPhones don't support Discovery Mode and can only emulate NFC tags. This is referred to as Card Emulation Mode. Without Discovery Mode support, the iPhone do not have the capability to interact with Smart-posters.
Active-posters
Active-posters have an NFC reader embedded instead of an NFC Tag. Active-posters bring a new and improved user interaction by providing more control over the information transferred. In Active-posters, the information can be transferred both ways: upload it to the poster and download to the mobile device ("Tap-to-Transact"). In addition, users can select what information to transfer, digitally sign up, among other things.
iPhone 6 added support for tag (card) emulation including NFC enabled Apple Wallet passes.  Using the NFC-enabled passes, now iPhones can interact with Active-posters.
Can communicate with the device offline (using Bluetooth) or online (over the internet)
Must be powered.
Improves overall user interaction.
Includes iPhone users.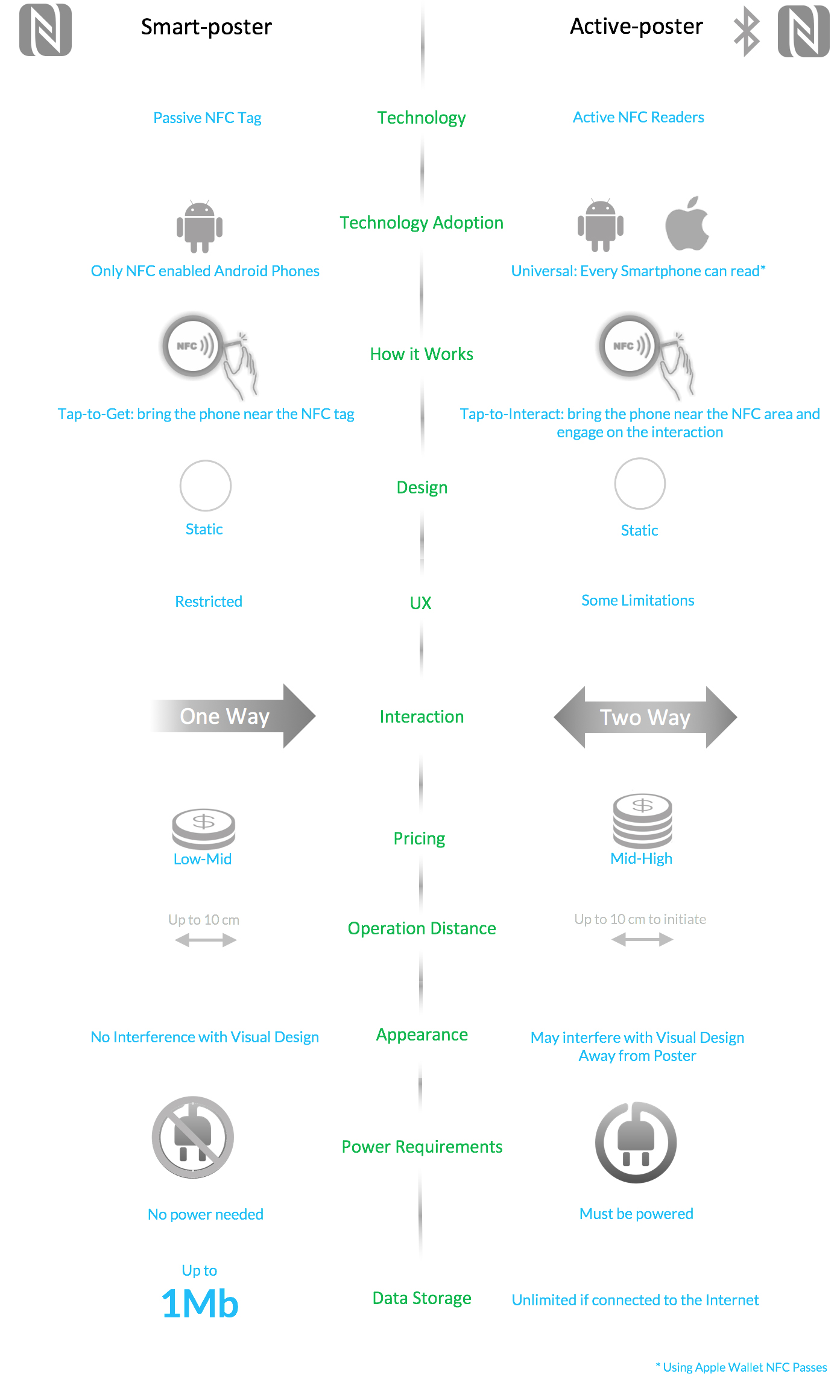 –Daniel Baudino