In 2012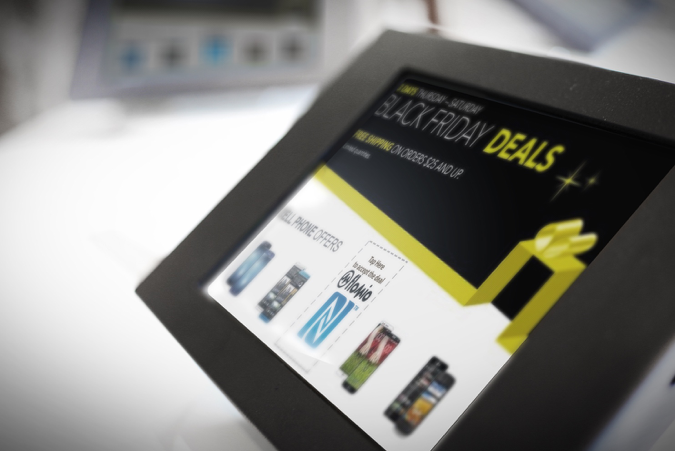 the company Xius started to include NFC readers on  Smart-posters and began calling them Active-posters. The poster is embedded with an NFC reader (instead of a passive NFC tag) while the smartphone emulates an NFC tag.
Using Active-posters, smartphones need to emulate tags (Card Emulation Mode), just like Smart-posters. Until the iPhone 6, that behavior was unique to Android devices.
iPhone 6 added support for tag (card) emulation, but only for payment purposes (emulating a contactless credit card), since it was needed for their Apple Pay service. iOS 9 expanded the support of NFC beyond payment and launched the NFC-enabled passes.
Using NFC-enabled passes, iPhones can now interact with Active-poster. With the iPhone, the experience must be initiated from the Apple Wallet and then can be passed onto an app. With Android, the experience can start and continue directly from an app.
Further improving on the concept of Smarts and Active-posters, Flomio introduces NFC-on-Glass technology. NFC-on-Glass is what makes "Extreme-posters" simply amazing. It augments iPads and TV screens with "Tap-to-Get" areas within the screen real estate.
Doing so allows advertisers to be more creative with their messaging and capture more engagement. Software applications managing "Extreme-posters" can dynamically guide the user journey using animations, pictures, etc. to heighten the overall experience and drive more conversions. Each interaction can be animated as well, for instance, to show a successful transaction, exit data needed, indicate errors, and so on. The experience is focused right where it needs to be.
Moreover, multiple "Tap-to-Get" areas can be defined on a single display and each area could require a different prompt from the user, for example; signature capture, information exchange, checking in, payment, etc.
Extreme-posters Highlights
Must be powered
NFC readers (Antennas) are embedded inside a TV or iPAD
User experience is more engaging (animations improves the interaction with the user)
For more information on Extreme-posters download the White Paper.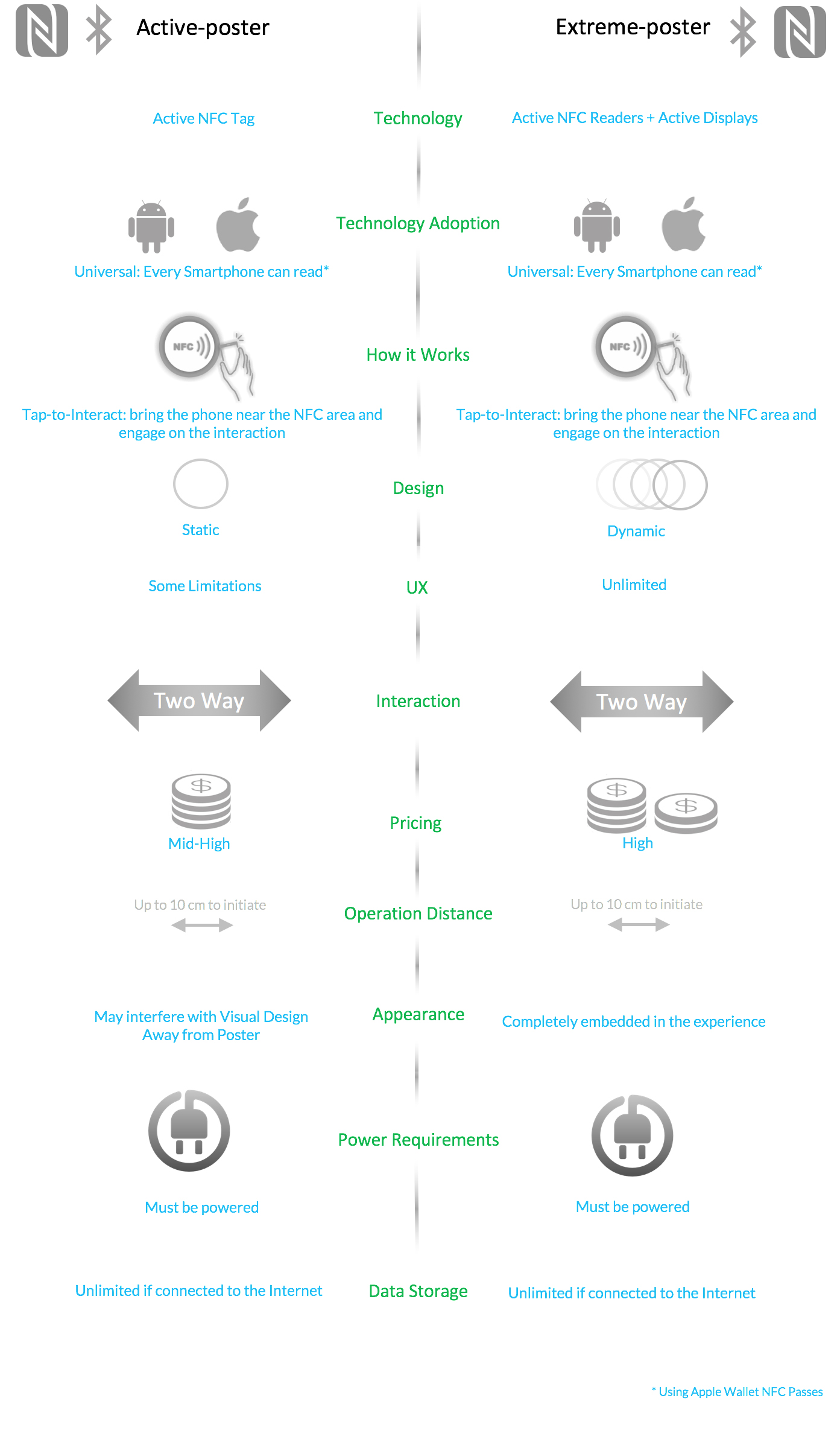 –Daniel Baudino