The FloJack is a pocket-sized NFC reader, and writer, for Apple mobile devices. It brings the revolutionary power of NFC to the iPad, the iPod Touch, and the iPhone. Now, Apple mobile devices can start touching the real world.
We're also happy to announce that the FloJack has been made to work with Android devices as well!! So if your Android device doesn't come with a built-in NFC hardware, don't worry.. FloJack's got your back.
The FloJack is compatible with iPhone 4, iPhone 4S, iPhone 5, iPhone 5s as well as the 4th and 5th generation iPod Touch. It works on all iPads and Samsung Galaxy tablets. For more details, check out FloJack Specification v2.0.
The FloJack has come a long way. The first prototype was the size of a lunchbox and weighed a ton. So we shrunk it down 2,000% and made it pocket size – small and light. We've built hundreds of FloJacks and they work great!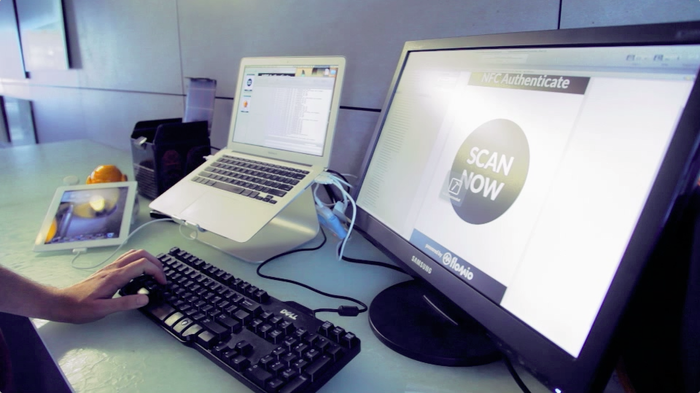 We're also excited to announce the FloJack Open SDK. Now, it's easy for developers to add NFC to their iOS and Android apps. And together with the Flomio Cloud Infrastructure – developers can power NFC experiences across all devices.
The SDK includes:
FloJack Firmware Interface
FloJack OS Helpers
Docs, Sample Apps, Tutorials, etc
It's super easy to get started – drop our static library into your development environment and you're ready to go. We handle the low level NFC protocols, audio sessions, and all the other hard stuff! The SDK also provides seamless integration with the Flomio experience engine allowing you to bridge the digital and physical worlds with experiences like 'tap to like', 'tap to check-in', and more.