The Flomio team has been super busy the last few weeks and we're happy to announce we've locked the final FloJack PCB and mechanical design, check it out-
FloJack Mechanical Design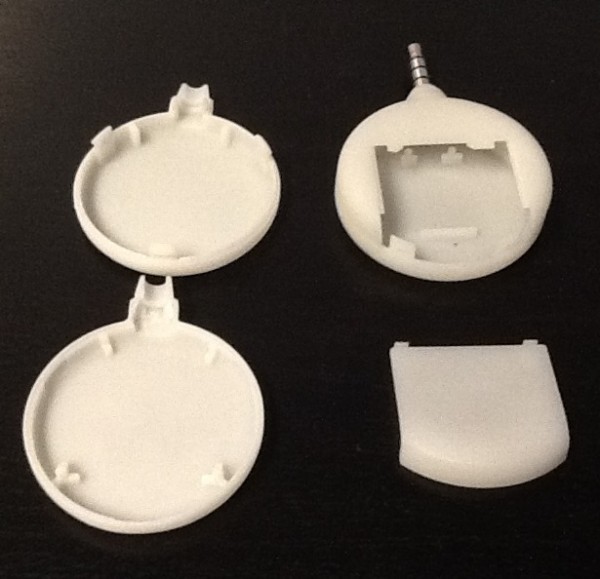 We received consistent feedback from our early users that the clam shell design wasn't the most… user friendly. So we moved away from it in favor of an easy to open slide door with two clips for added stability. This makes changing the battery a breeze. Moving to a single, solid piece also increases the structural stability of the audio jack mounting point. You can now plug in and out all day without concern of wear and tear.
FloJack PCB Design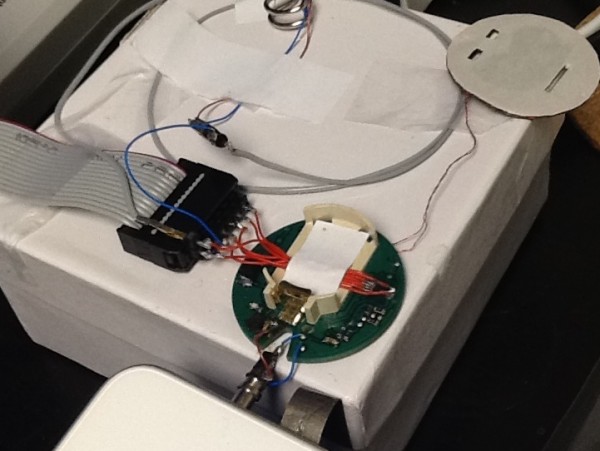 Here's a shot of the third, and final, PCB design. This particular unit is wired to our workbench while we run a battery of tests on it. In addition to the new battery holder Rich discussed on the forums the new design contains a slew of other upgrades:
notched PCB to fit the shiny new audio plug + allow for increased vibrations
reinforced audio jack connection to ensure no breakage
improved low power FloJack tag sniffer circuitry
low profile connector JTAG connector
an extra side firing LED
iOS NFC Software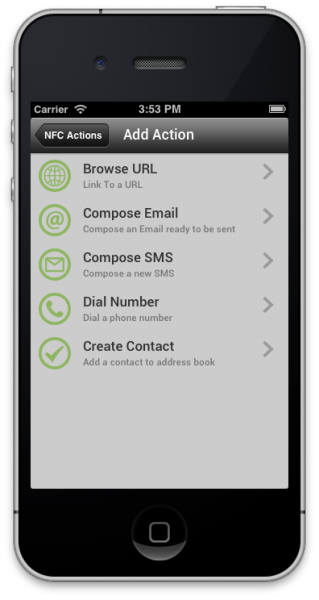 It's also been a busy month for our iOS guys. While the new hardware designs were being locked in we managed to:
deliver the first version of NFC Actions for iOS
publish a revamped SDK example app
move the iOS SDK to ARC (leaks be gone!)
shipped three more prototypes for field testing
and carried out LOTS and LOTS and LOTS of testing here in the lab
What's Left?
We're inches away from pulling the trigger on the final production run… but we're not there just yet. Those nifty hardware upgrades each require a corresponding software change. Changing software means writing new code – code that hasn't seen as much testing as we'd like. The good news is there's no R&D left. No backlog of features. We're where we want to be technically – it's just a matter of focused testing and polish until the product quality is so high we can't help but be proud. With this in mind, assuming no major catastrophes, we're hoping to begin shipping in May.
As usual thanks for your patience and support. We'll be back in a week or so with another report.
 -John