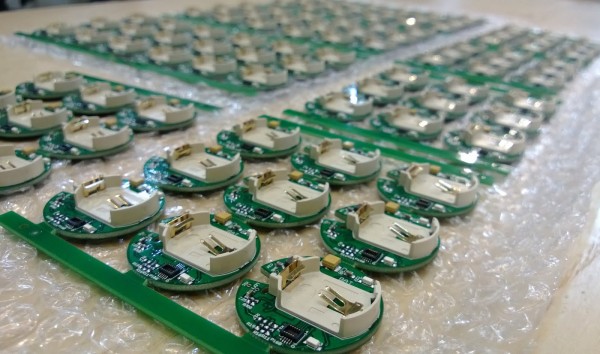 Hey Kickstarter,
Here's the TL;DR summer production update:
We have 400 populated boards ready for final assembly
We've also received fifty 3-D printed cases and 100 injection molded cases
But we're working through a few final issues:

Fixing software bugs that are sapping battery life
Increasing the precision of our injection molding process for better case fit
Ironing out an assembly + QC process to ensure every FloJack we ship is top quality
We're pushing hard and should be shipping in no time. If you're interested in the full update read-on:
Boards on Boards on Boards
After  a month of working through various issues and delays we've begun receiving boards from our manufacturer. We have 100 populated boards packaged into 9 unit 'panels':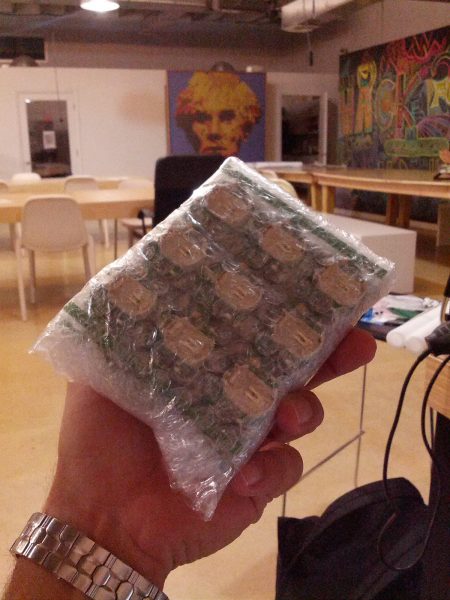 These boards have all the necessary components (microprocessor, NFC transceiver, resistors, etc) but they still need an antenna and audio plug wired in. Luckily we have plenty of each on hand: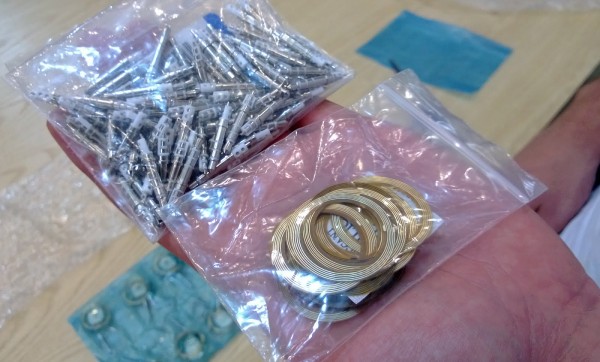 We also have 300 fully populated boards with antennas and audio plugs. This is how the manufacturer will deliver the remaining 600 units. In this state they just need to be flashed, assembled into cases, and packaged for shipping: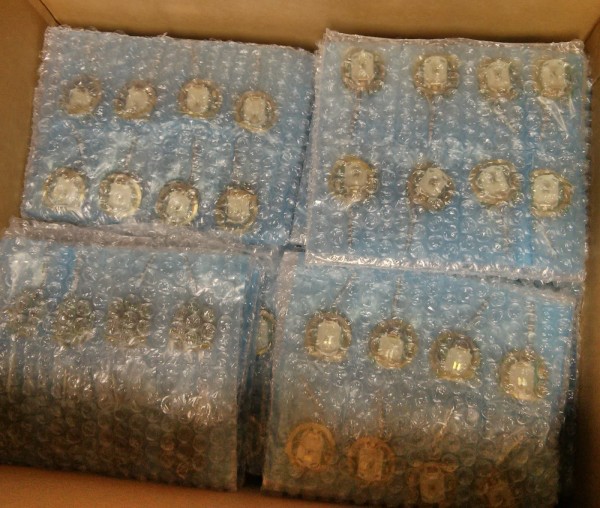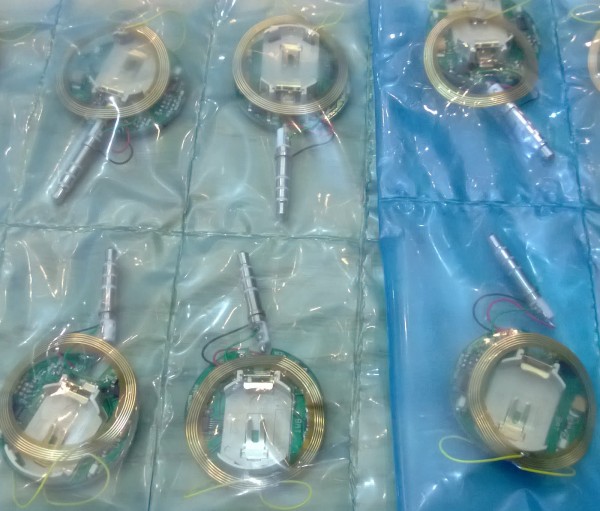 It's pretty amazing to see. Remember when it took took weeks of time and energy to produce 15 FloJack prototypes? Now we have hundreds ready to go. That's progress.
More Power!
Unfortunately power consumption was higher than anticipated which sapped our battery life. So Rich and Uday rolled up their sleeves and painstakingly debugged the board, pin by pin, looking for power savings.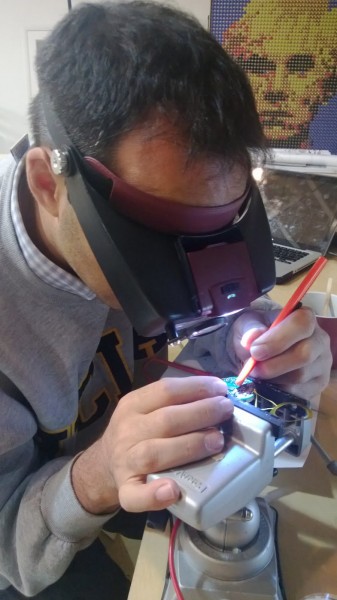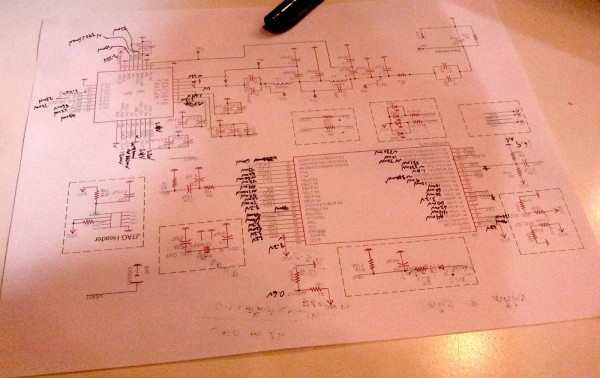 After an all night debugging session the Rich:Uday tag team cut power consumption and boosted battery life back to acceptable levels. Nice work guys!
Mechanical Iterations
The injection molding process took more effort than we anticipated. After the mold was completed (see last update) we expected the cases to 'just fit'. Unfortunately due to the precision required, this wasn't the case.
The initial iteration yielded sub-par results when compared to other manufacturing techniques like 3D printing. Here's a slide from our first mechanical review: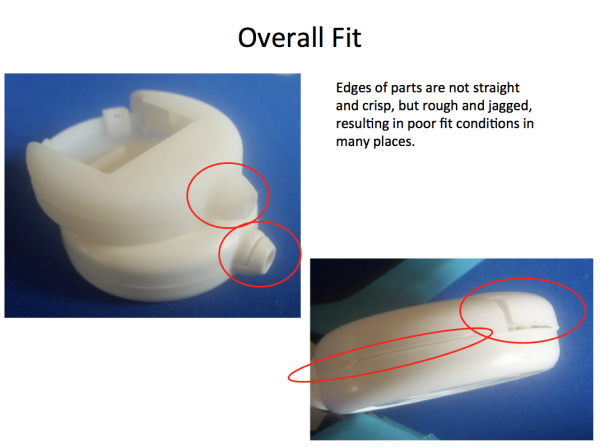 Our manufacturer has helped us retool the mold and refine the injection process. It's taken a few iterations but the product is closing in on the quality we're looking for.
Final
As you probably gathered from this update we've entered the final stages of production. Our day to day effort has shifted from tackling hard problems ("omg it crashed / doesn't fit at all / died again!") to polish and QA ( "hmm it could be a bit faster / fit slightly tighter / use one more test to be sure."). It feels good to be at this stage… It means we'll be shipping soon.
As always, thanks for your patient support. You guys rock.
– John, Rich, Uday and the @flomies